Confluence: a flowing together; the act of meeting or gathering together; a place of meeting, as of rivers.
I, along with eleven other far-more talented artists, will be hosting a First Friday Reception at our Confluence Exhibit. Its at the Blitzer Gallery on the Westside of Santa Cruz.
Here is a sneak-preview of my first-ever mobile, an object too large to fit into one email, so you'll have to come take a look yourself.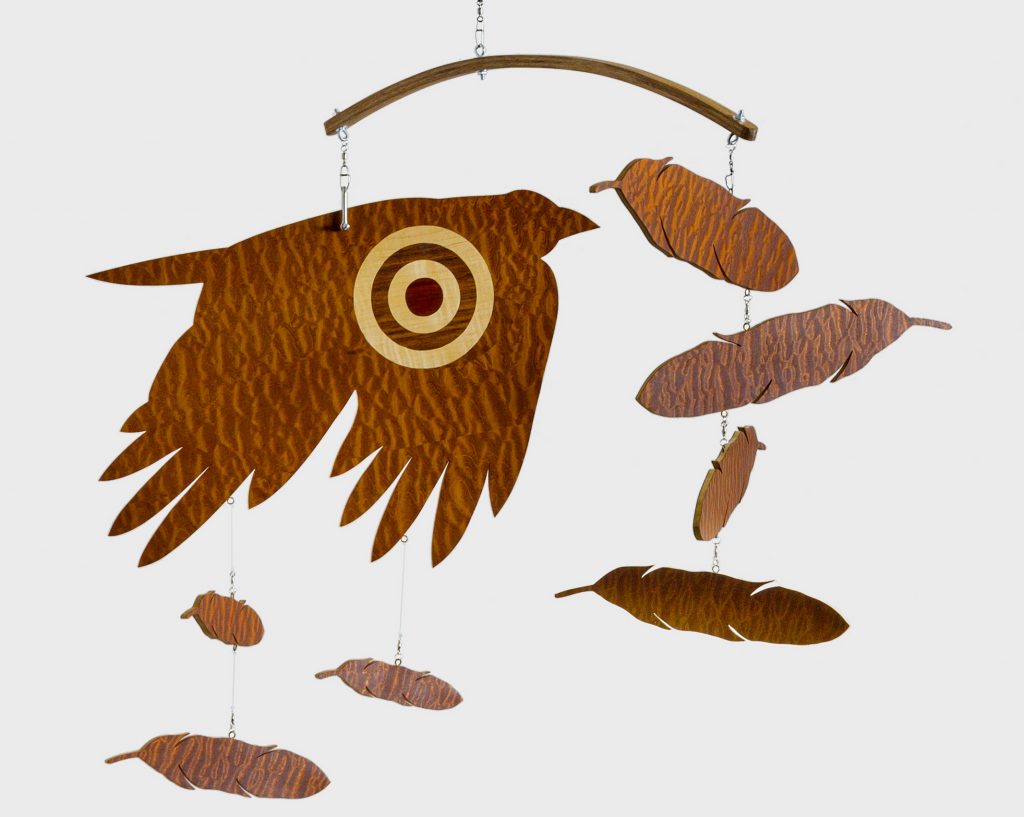 This eclectic exhibit includes paintings, jewelry, mixed media, sculpture, woodwork, and glass, from Alanni Lanni, Dana Weigand, Sally Fuess, William Winkler, Rachel Smith, Yeshe Jackson, Keith Millar, Cheryl Moreno, Biagio Scarpello, Russell Brutsche, Matthew Werner, & Chris Johnson.
First Friday Reception, December 2, from 5 to 8pm.
Quick heads up too that there will be a Holiday Art Show at the gallery on Saturday, December 10, from 11 am to 3 pm. I am putting the finishing touches on some new Wearable Art (pendants, possibly earrings) that I will be offering at that time.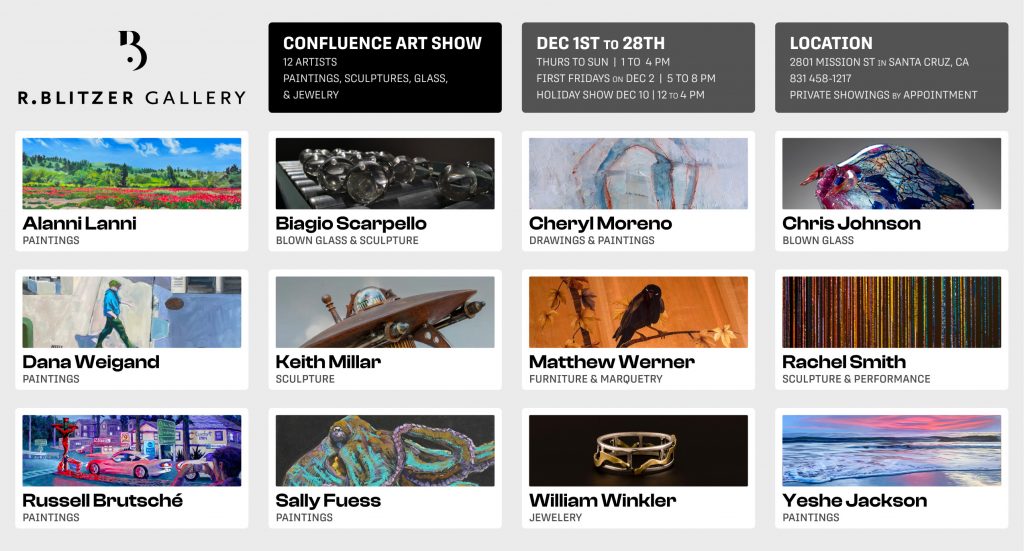 Show runs until December 29. Special Holiday Art Show December 10, 11 am to 3 pm. R. Blitzer Gallery hours: Thursday through Sunday 1 to 4 pm.
R. Blitzer Gallery, 2801 Mission Street, Santa Cruz , 95060